lex
The service robot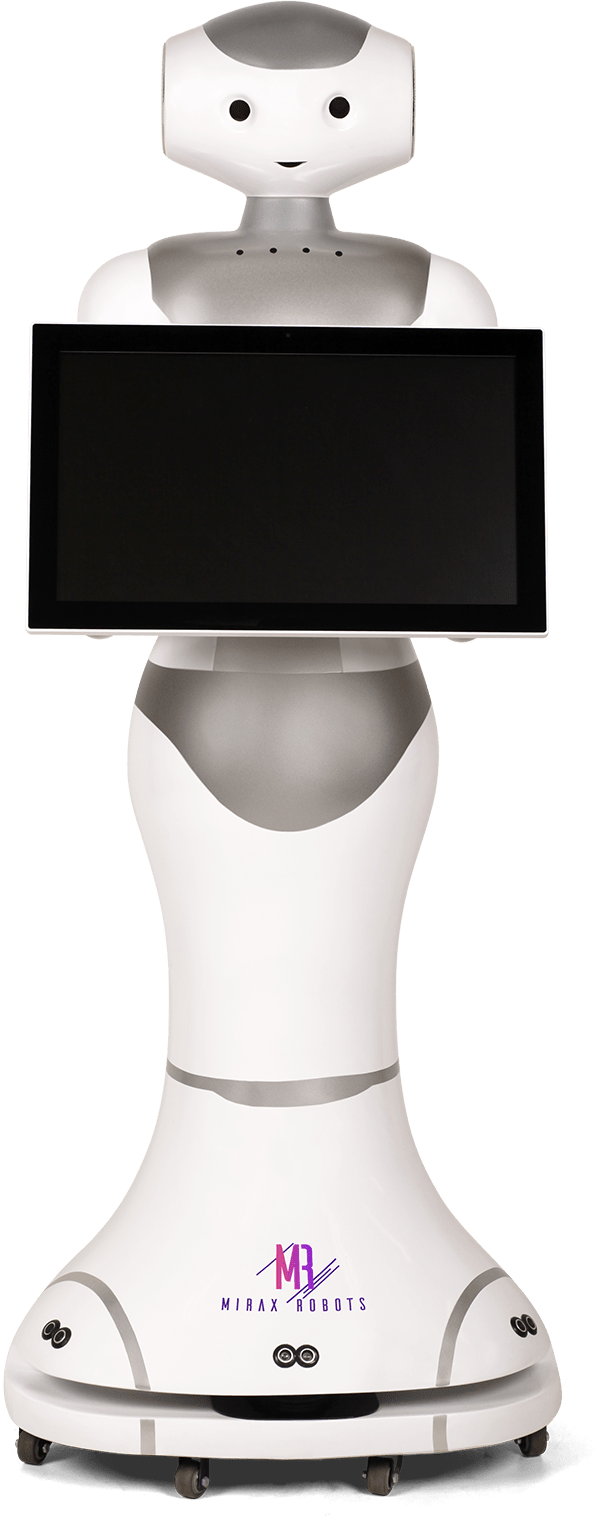 LEX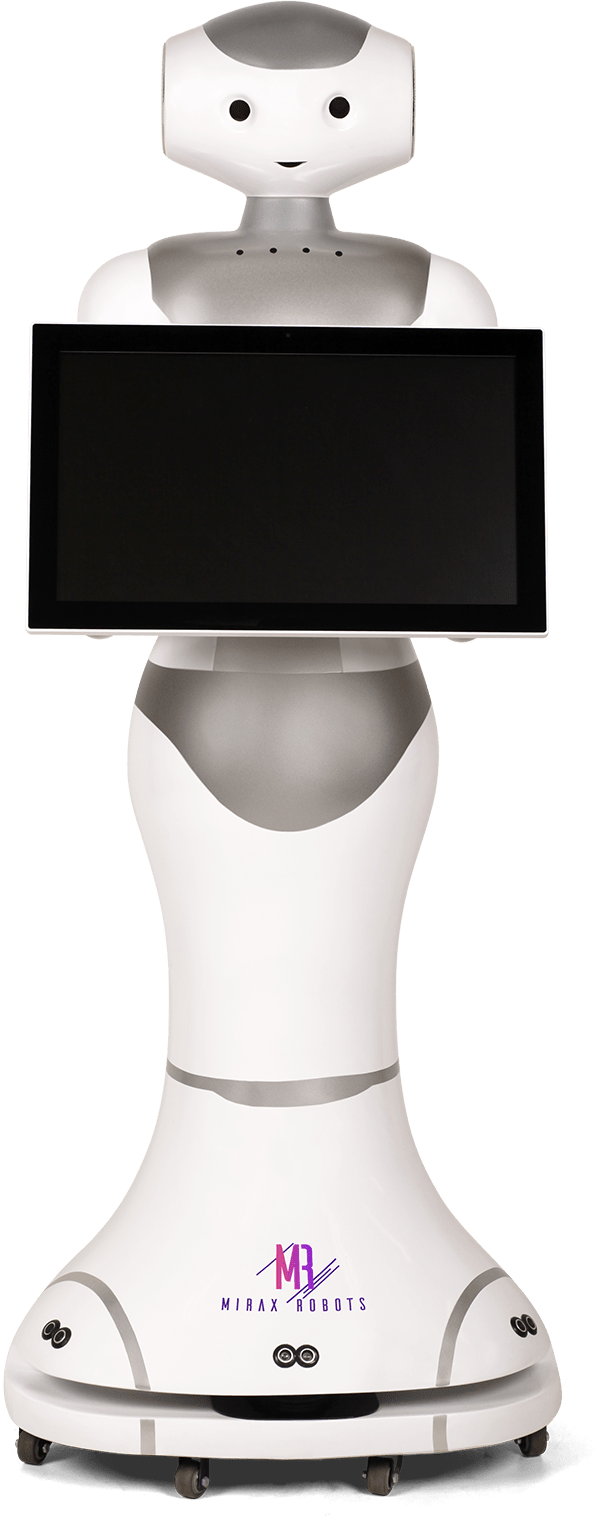 Integrated
Full HD Camera

Microphones

22" Full-HD Touch Screen

Speakers

LIDAR Navigation

Ultrasonic Sensors

Non-Slip Rubber
Wheels

Meet lex
Service robot Lex is a humanoid robot developed by Mirax Robots' experienced team of engineers. Being a versatile service robot, Lex can be utilized in various business areas, assuming a wide range of roles, from entertainer and waiter to a guide and receptionist, just a few to mention. Manufactured to the latest industry standards of the day, Lex can bring innovation into your marketing strategies and completely revolutionize your business.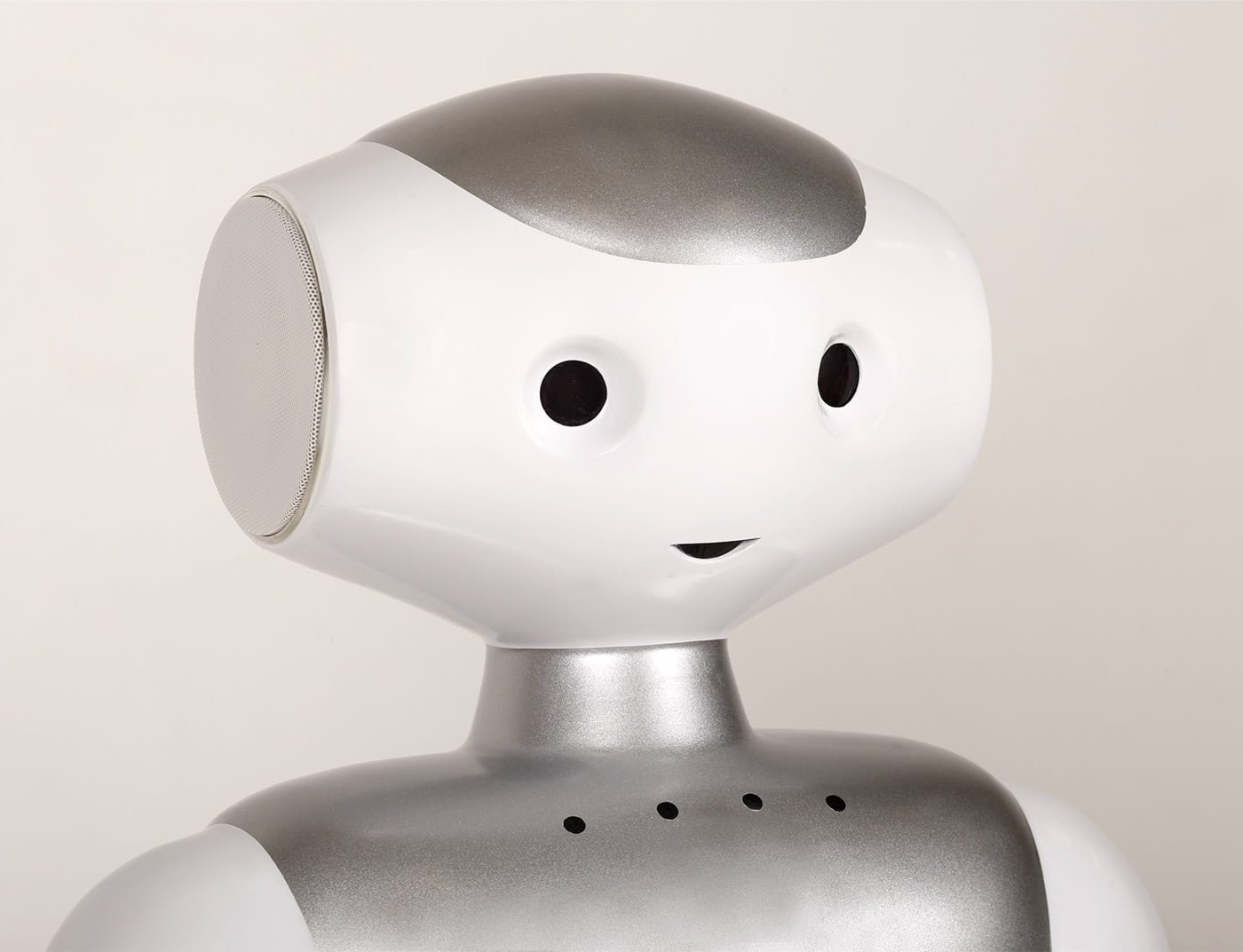 Lex's design combines elegance and simplicity. Thus, the cute and agile service robot can perform a variety of functions and even multitask!
The integrated 22-inch touch display and the Full HD camera allow for an interactive dialogue between Lex and its guests. To personalize the interaction, we have equipped the service robot Lex with advanced face and voice recognition systems. The latter has an accuracy of over 98%, meaning Lex is able to communicate almost like a human! Preset questions and answers uploaded in the system ensure a pleasurable interaction that will eventually be reflected on your brand name and customer interest.
On top of being a smart and ultimately friendly robot with a bright personality, Lex is also a very hard-working one. The robot's powerful battery allows for over 7 hours of uninterrupted operation, which is a full working day! Complete recharging takes less than 4 hours and is done automatically, meaning the robot independently connects to the charger when the battery is getting low. However, you may set your custom charging cycles to have your robot on duty during busy hours, when you have most customers.
Speaking about security, Lex can rightfully be considered a role model. The LIDAR advanced remote sensing system with a 25 m. (82 ft.) range and 2 mm. (0,08 in.) accuracy are integrated with its software to give our service robot an accurate representation of the surroundings through eye-safe laser beams. Thus, the robot receives millions of data points in real-time, which helps him maneuver skillfully in space. The ground clearance of 70 mm. (2,75 in.) and the set of ultrasonic sensors calculating the distance, allow it to travel through and past objects without hitting them. You may even set a social distancing mode to serve your clients an example!
Any external apps can be integrated with Lex's OS to further enhance its functionality. API/SDK is provided for secondary development at no additional charge!
By introducing a smart robot assistant into your business routine, you will significantly improve your performance in terms of operational and marketing efficiency.
lex's
specifications
Height / weight
1,55 m / 38 kg
5.09 ft / 83.8 lb
Ground clearance
70 mm
2.75 in
Charging type
Auto / Manual
Battery Life
>7 Hours
Coloring
Any Color Available
Charging time
4 Hours
operating system
Android
Boost your business with Lex
Leave a request and get more information about this outstanding model!