paul
The security robot

PAUL

360° Rotated
Security Camera

Integrated
Full HD Camera

11" Touch Screen

LIDAR Navigation

Non-Slip Rubber Wheels

Ultrasonic Sensors

Meet paul
Security robot Paul is an absolutely autonomous robot that impresses with its aesthetic appearance and remarkable functionality. It is a perfect fit for indoor environments and is able to provide ultimate security even in extremely large and crowded spaces.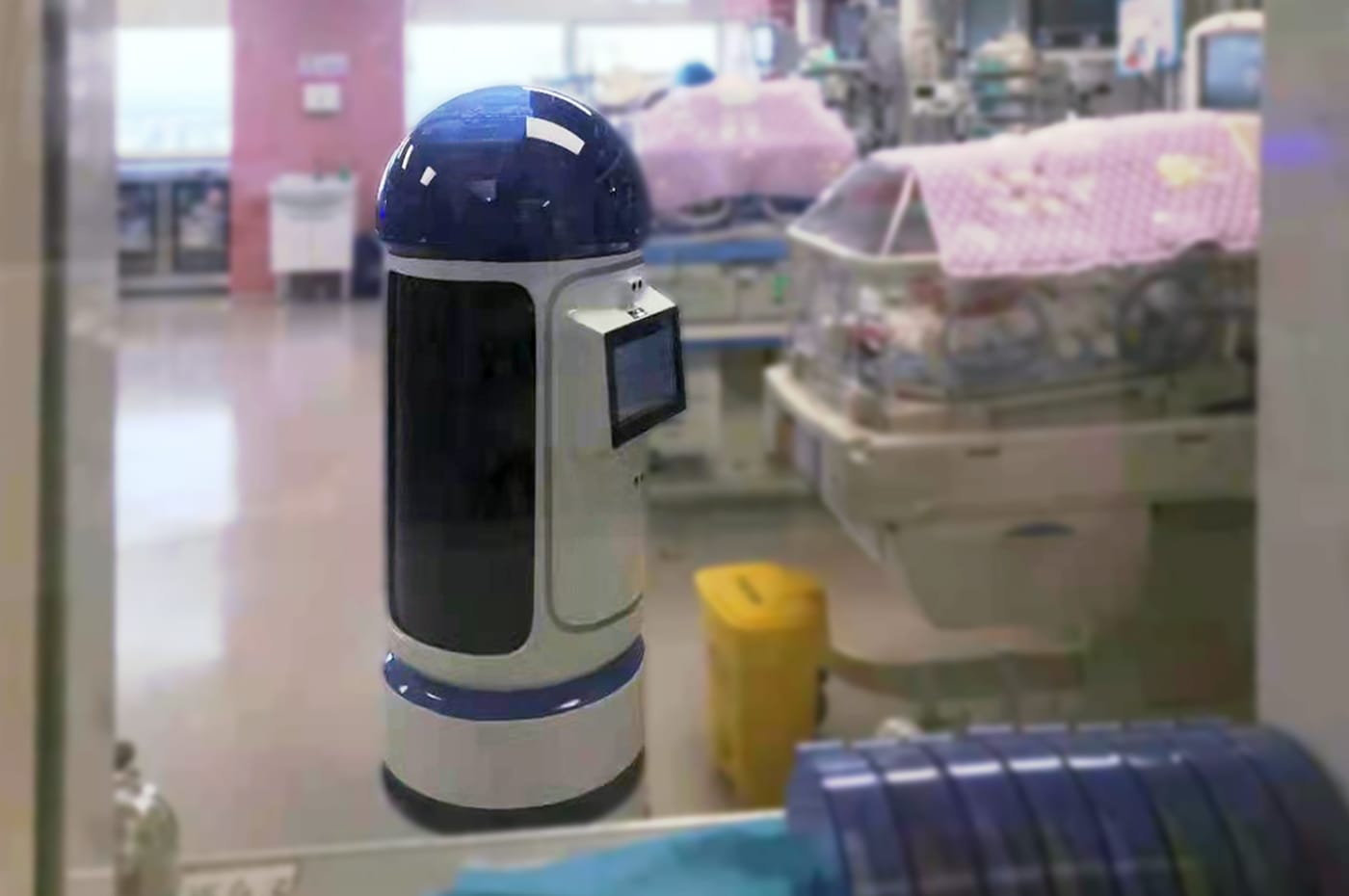 With its durable body, Paul can be a perfect choice for large-scale indoor events, like private or corporate gatherings, shows, concerts, sports events, expos, auctions, etc. One front Full HD camera and another rotating security camera provide a 360-degree view with no blind spots. The infrared cameras are activated automatically in darkness.
It has extensive video storage, combining a powerful memory card and cloud storage for quick access. The recording is done in a real-time non-stop regime, ensuring uninterrupted surveillance. The remote connection is available to see the recording.
Paul was given spectacular dimensions to inspire trust and reliability. Weighing 70 kg. (154 lb.) at the height of 126 cm. (4,14 in.), Paul is quite agile in maneuvering and requires no human supervision. The robot moves freely on any type of surface.
To say that Paul has a wide functionality would be nothing to say. A wealth of options for each function ensures personalized performance. For example, you can set custom charging, alarming modes, specific areas of special importance, announcement times, voice commands, warnings, etc.
It goes without saying that safety is a top priority for the security robot Paul. To ensure safe and smooth navigation Paul receives real-time data with the use of highly sensitive laser scanners which make part of the integrated LIDAR system. The latter is used to create an accurate map of the premises and move along the designated route, avoiding any physical hazards.
As security standards are growing everywhere around the world, security robots become a great solution to meet new challenges. With this factor in mind, we made Paul compatible with third-party apps in order to adjust to the specific needs of any business. We also provide API/SDK for secondary development.
Face control, movement detection, uninterrupted service, cloud video storage, and many other functions are performed by Mirax Robots' masterful security robot Paul. With this reliable partner, you can rest assured your space, property, and guests are safe and protected at all times.
paul's
specifications
Height / weight
126 cm / 70 kg
4,13 ft / 154.3 lb
Charging type
Auto / Manual
Battery Life
>8 Hours
Charging time
5 Hours
Security Alarm
Coloring
Any Color Available
operating system
Android
Night mode
Infrared Camera
Video storage
Memory Card + Cloud Storage
Rotating camera
360° View
Our security robots
ash
Security robot Ash is our top-notch indoor security model that has a list of exceptional features that ensures non-stop security of your property.
Meet Ash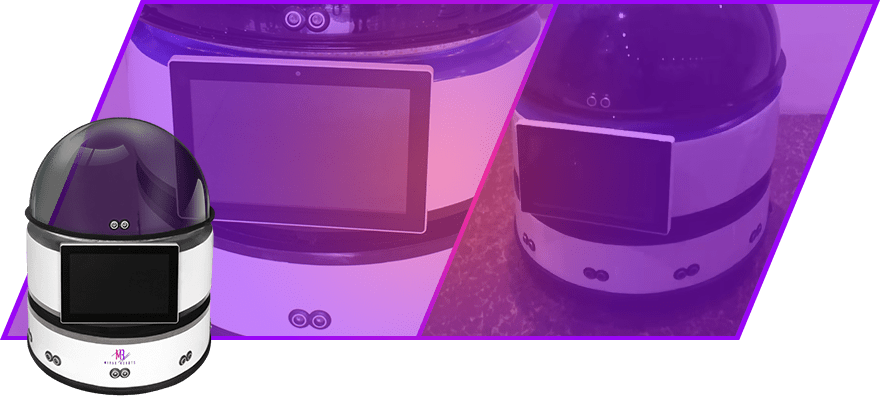 hunter
Security robot Hunter is our finest outdoor security model with a wide range of features. He is ready to serve you 24/7 in any weather, day or night.
Meet Hunter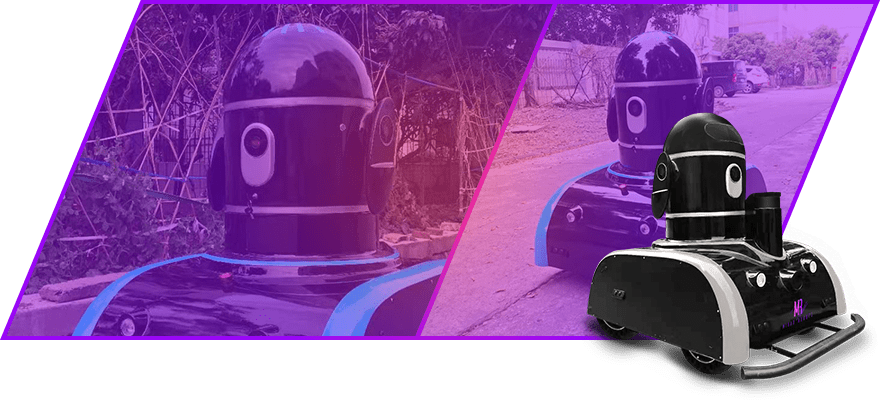 Boost your business with Paul
Leave a request and get more information about this outstanding model!