ben
The restaurant robot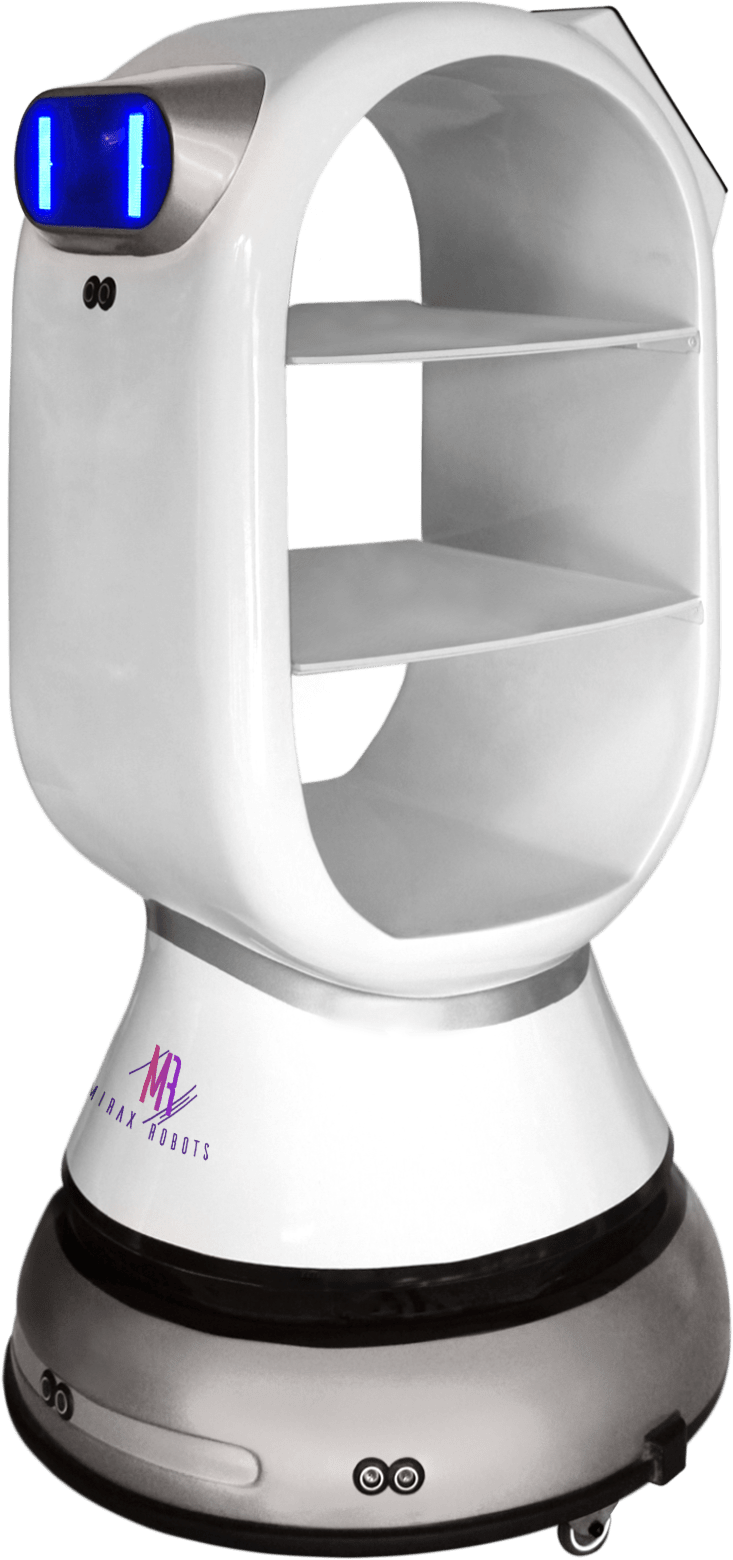 BEN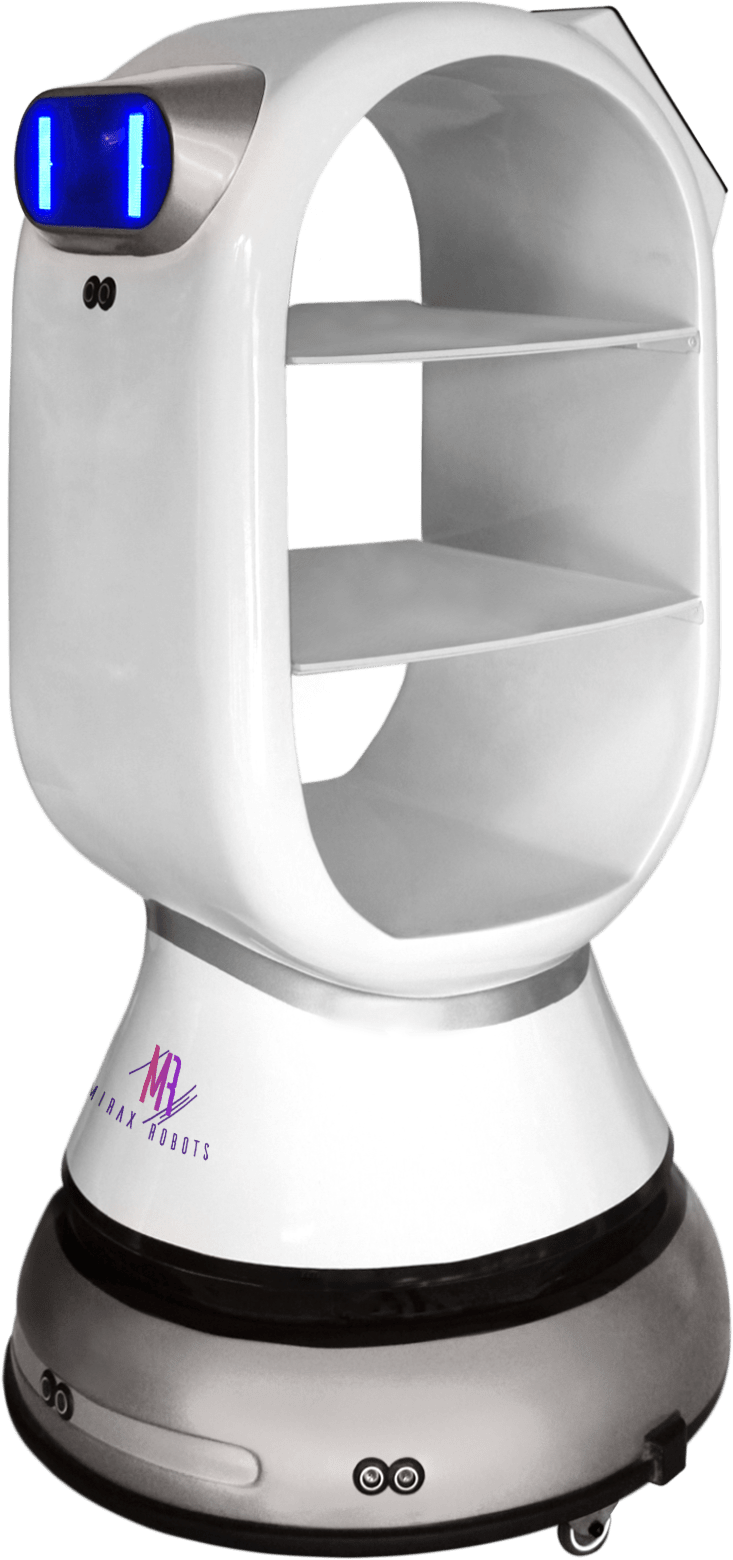 Microphones

LED Eyes

Speakers

Ultrasonic Sensors

Integrated Full HD Camera

11" Touch Screen

3 Trays

LIDAR Navigation

Non-Slip Rubber
Wheels

Meet ben
Restaurant robot Ben is a strikingly intelligent and autonomous restaurant robot who can be used equally well in commercial and business spaces, such as office complexes, hotels, exposition centers, shopping malls, etc. Ben is a perfect assistant when it comes to continuous and repeated tasks, but it is also a powerful marketing asset, grabbing the attention of guests and driving them towards your brand.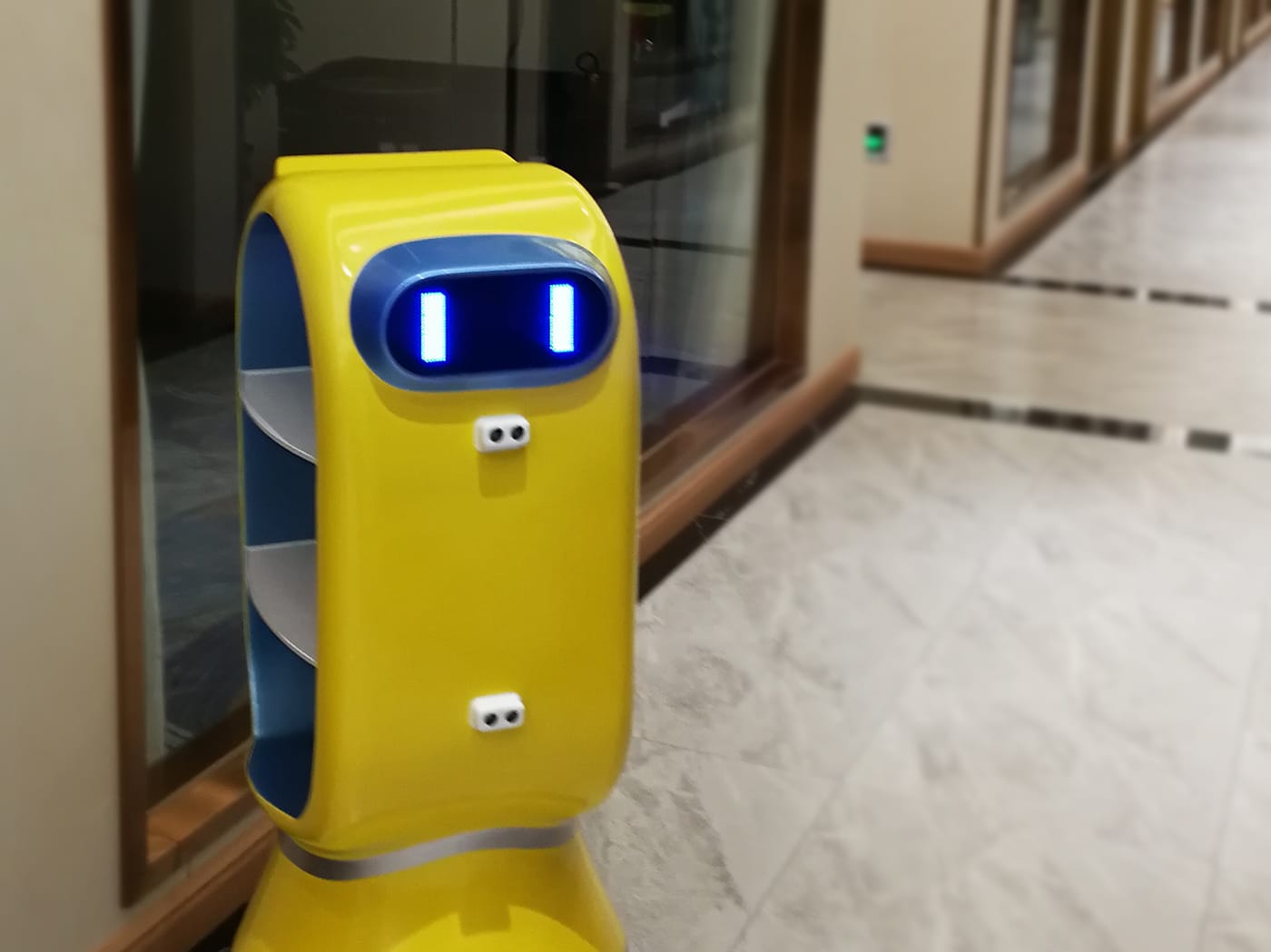 Ben's designers obviously aimed to come up with a simple, compact, yet highly efficient solution for the restaurant owners. With this purpose in mind, they gave the restaurant robot Ben quite a discrete look with a powerful set of functions. Ben's operation requires no special knowledge and almost no effort. With the initial configuration taking just a couple of minutes, Ben can get to work performing a variety of tasks with high precision, unbelievable speech, and eye-pleasing elegance.
Not only can the robot serve the ordered food and beverages to the specified table, it can also appear as an expert consultant and a pleasant interlocutor for guests of any background and nationality. By just uploading the relevant information into the robot's memory, you can make sure your guests will have answers to all of their questions. This is done through the integrated sound processing system, while the face recognition feature helps the robot identify and locate the speakers and maintain a full-fledged near-human dialogue with them.
Restaurant robot Ben is made of top-quality materials, which allowed achieving a high life cycle with a stylish, organic, and pleasant appearance. Each of the 3 trays has a capacity of 10 kg. The distance between them is enough to carry bottles and other high objects. Needless to say, the trays can be easily washed even when the robot is on duty. You may set 3 consecutive destinations to speed up the delivery.
The 11-inch touch screen can be used for initial configurations, but also to display any content, like menu loops, descriptions of dishes, information on special offers, etc. Uploading information is easy as it is, so you can experiment with the dialogues to keep your guests entertained even after multiple visits.
With security being Mirax Robots' main priority, all of our robots, including Ben, are equipped with an advanced LIDAR navigation system and ultrasound sensors that allow the robots to orient in space and travel safely avoiding any obstacles on their way. A set of non-slip rubber wheels ensures Ben's smooth navigation on any type of flooring.
Developed on the base of Android OS, Ben can easily be integrated with external applications, providing a larger functionality. API/SDK can be provided for secondary development as well.
With a smart, quick, and reliable assistant like Ben, you will essentially reduce operation costs and win an upper hand against your market competitors.
ben's
specifications
Height / weight
1,17 m / 35 kg
3.84 ft / 77.2 lb
Ground clearance
70 mm
2.75 in
Charging type
Auto / Manual
Battery Life
>7 Hours
Trays
3 pieces
Bearing
30 kg
66.1 lb
Coloring
Any Color Available
Charging time
4 Hours
operating system
Android
Our restaurant robots
lea
Restaurant robot Lea is an attractive robot with a near-human appearance that is ready to serve you and your business unconditionally 24/7!
Meet Lea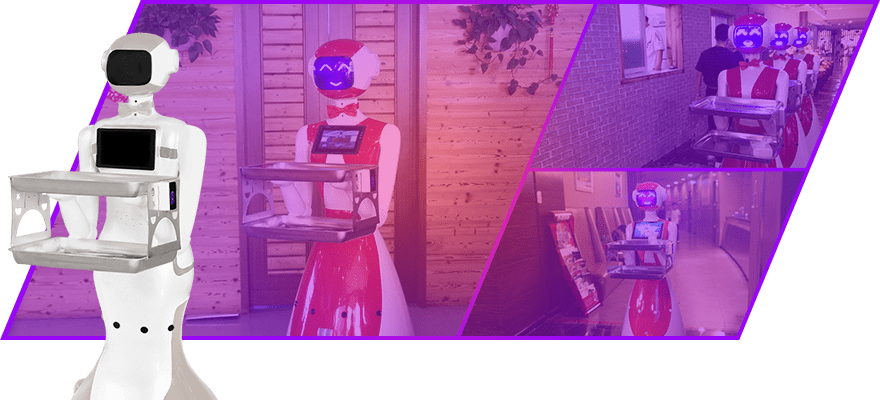 daben
Restaurant robot Daben is a magnificent robot with an unforgettable appearance that becomes the center of attention wherever he shows up!
Meet Daben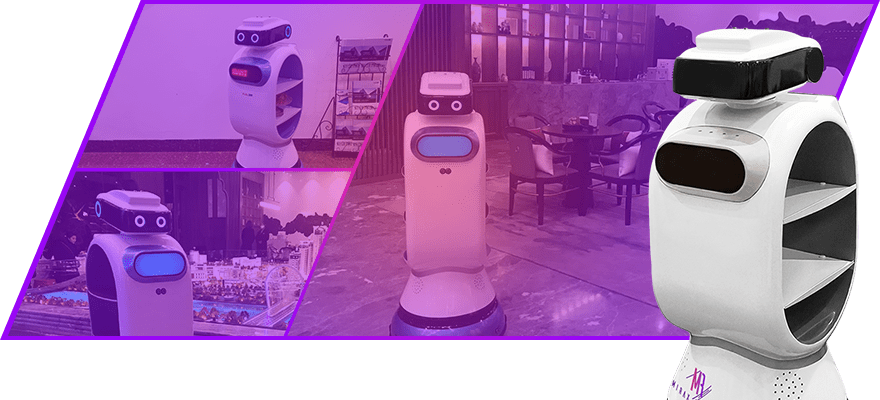 hugo
Restaurant robot Hugo is an intelligent robot that definitely can surprise your visitors and grab 100% of people's attention regardless of age or gender!
Meet Hugo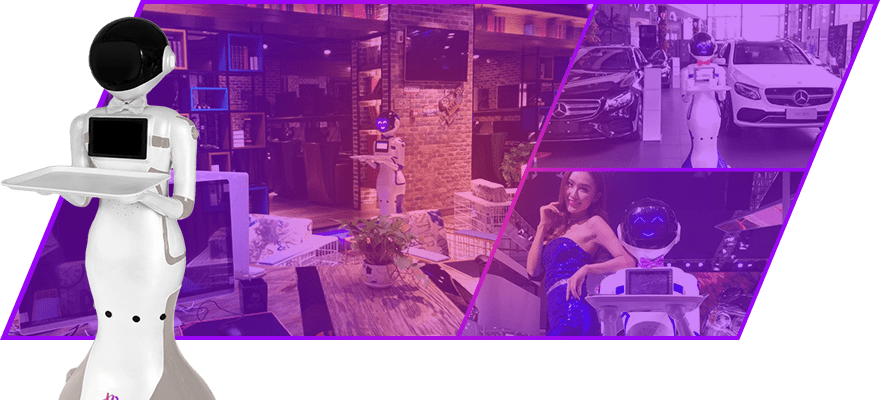 Boost your business with Ben
Leave a request and get more information about this outstanding model!