kit
The disinfection robot

KIT

Microphones

11" Touch Screen

LIDAR Navigation

Ultrasonic Sensors

Integrated Full HD Camera

Disinfection Lamps

Speakers

Non-Slip Rubber Wheels

Meet kit
Disinfection robot Kit is an AI Android robot that can bring a great change in your disinfecting efforts. Its stylish innovative design and stunning operational efficiency make him a wonderful solution for many business areas, from healthcare to commerce.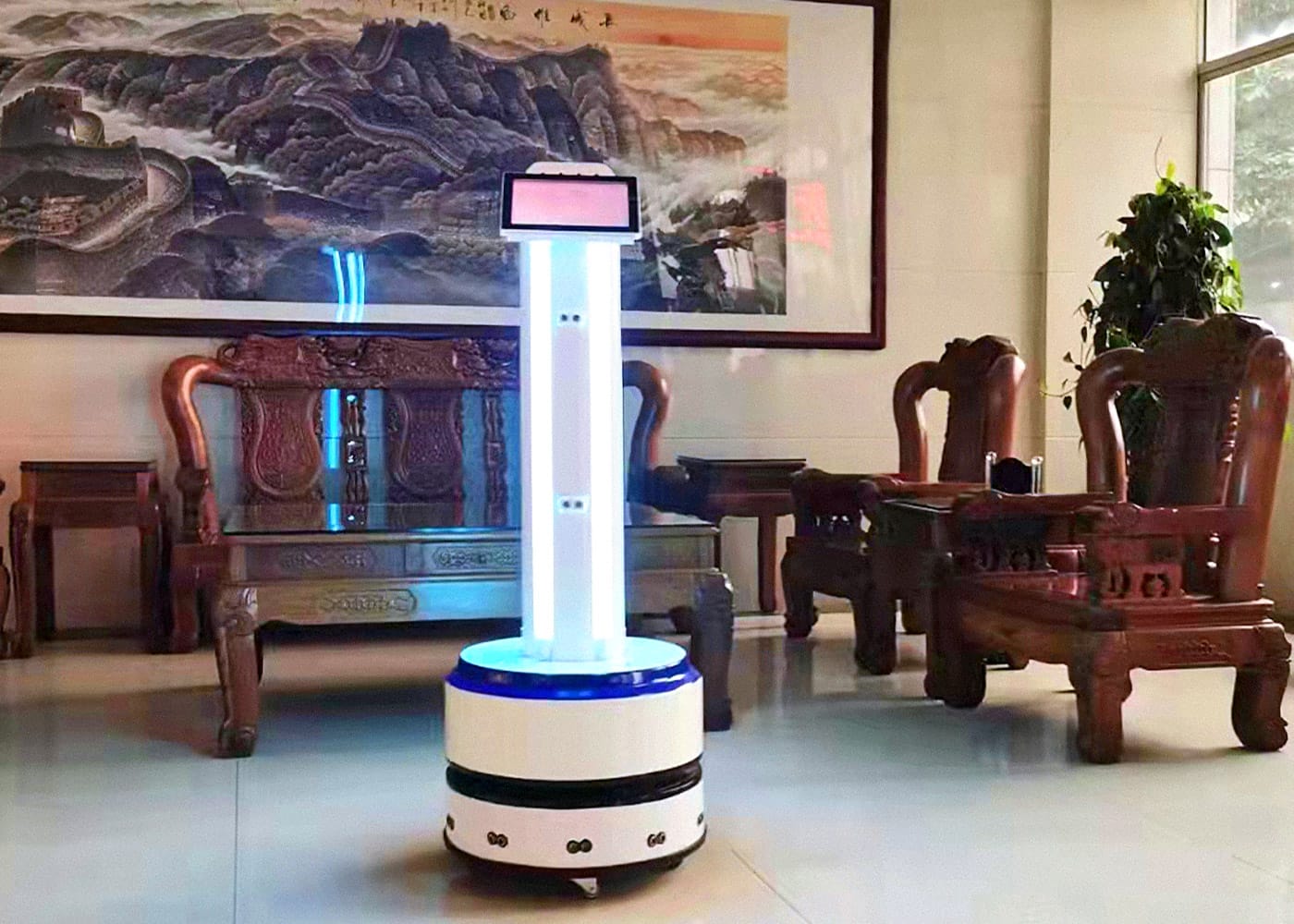 With the growing safety challenges appearing globally, introducing smart technologies in the disinfecting routine becomes a must-do. Mirax Robots' latest showpiece is worth the investment for a number of reasons. First, it's able to significantly reduce disinfecting costs by minimizing manual effort and controlling the sprayed amount of disinfectant agents. Secondly, it eliminates human error and ensures complete sterilization of the environment. And last but not the least, it essentially lessens environmental impact by reducing disinfection tools, materials and waste. Besides, opting for a robot cleaner will increase customer trust and engagement.
The disinfection robot Kit is produced of quality plastic, combined with metallic elements. It is equipped with large disinfecting lamps that occupy the central part of its body. Kit uses UV and Ozone methods for disinfection and has no equal when it comes to efficiency. An area of 1,000 sq. m. (10,800 sq. ft.) will take him barely 2 hours. With a radius of disinfection equaling 6 m. (19,7 ft.), Kit ensures 360-degree coverage.
The lower body features ultrasonic sensors that help the robot orient in space with 2 mm. (0,08 inch) accuracy. Combining them with the smart LIDAR navigation system, Kit develops a distance map of the area (over 25,000 sq. m. (269,000 sq. ft.)) and moves to the destination avoiding contact with walls, doors, objects, or people.
Equipped with speakers and microphones Kit can announce the completion of an assigned area, invite guests to take their seats at a certain place, or ask them to move from one zone to another. Disinfection being Kit's main priority, the robot is also a wonderful presenter and entertainer. Advanced face and voice recognition features allow the robot to engage in a meaningful dialogue with people. If applied in hospitals, it will memorize the patients and their specific needs, remember and perform their requests and thus provide friendly and personalized services. Now, isn't it a great advantage for a disinfectant robot?
Charging can be set to manual or automatic, depending on your needs and working hours while a full recharge requires only 2 hours!
With all the listed functionality, Kit reflects the evolution of disinfection technologies and the latest achievements in engineering, robotics, and software development. Taking him on board will ensure a sterile safe environment for you and your visitors.
kit's
specifications
Height / weight
1,42 m / 50 kg
4.66 ft / 77.2 lb
Ground clearance
70 mm
2.75 in
Charging type
Auto / Manual
Battery Life
>4 Hours
Effectiveness
Disinfects 1,000 m² (10,800 ft²) in 2 Hours
Disinfection radius
6 m
19.7 ft
Disinfection method
UV + Ozone
All-round coverage
360°
Coloring
Any Color Available
Charging time
2 Hours
operating system
Android
Our disinfection robots
sam-uv
Disinfection robot Sam-UV is an effective robot sanitizer that ensures a sterile environment with the UV+Ozone sterilization method.
Meet Sam-UV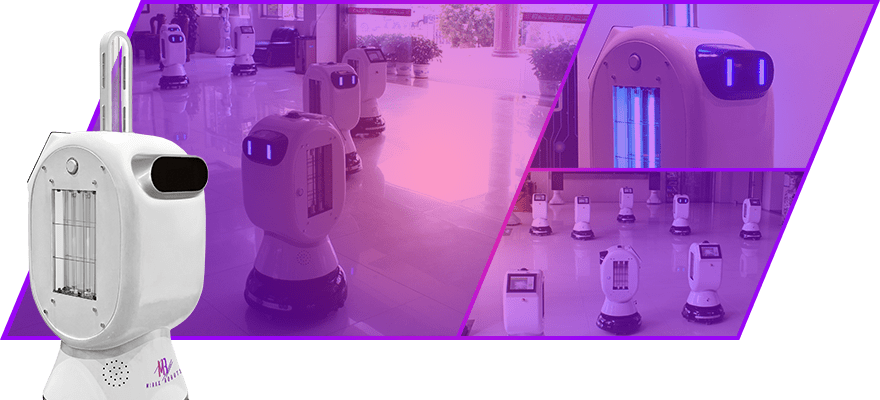 sam-
spray
Disinfection robot Sam-Spray is our most efficient robot sanitizer that uses Spray sterilization method and covers 1,000 sq. m. (10,800 sq. ft.) in only 15 minutes!
Meet Sam-Spray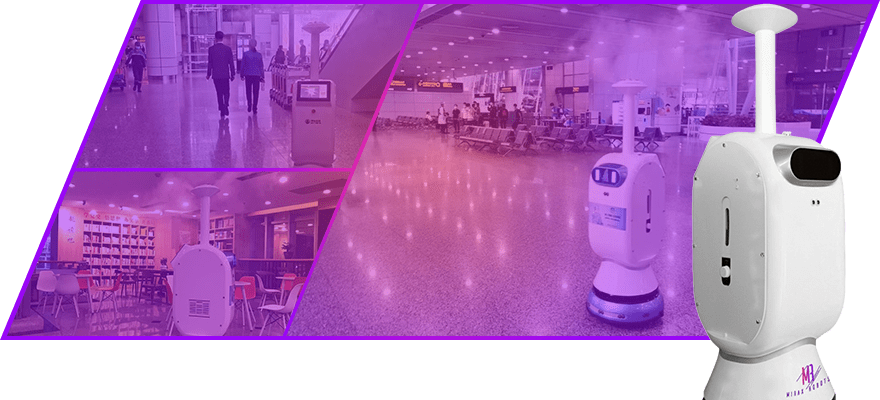 Boost your business with Kit
Leave a request and get more information about this outstanding model!