daben
The restaurant robot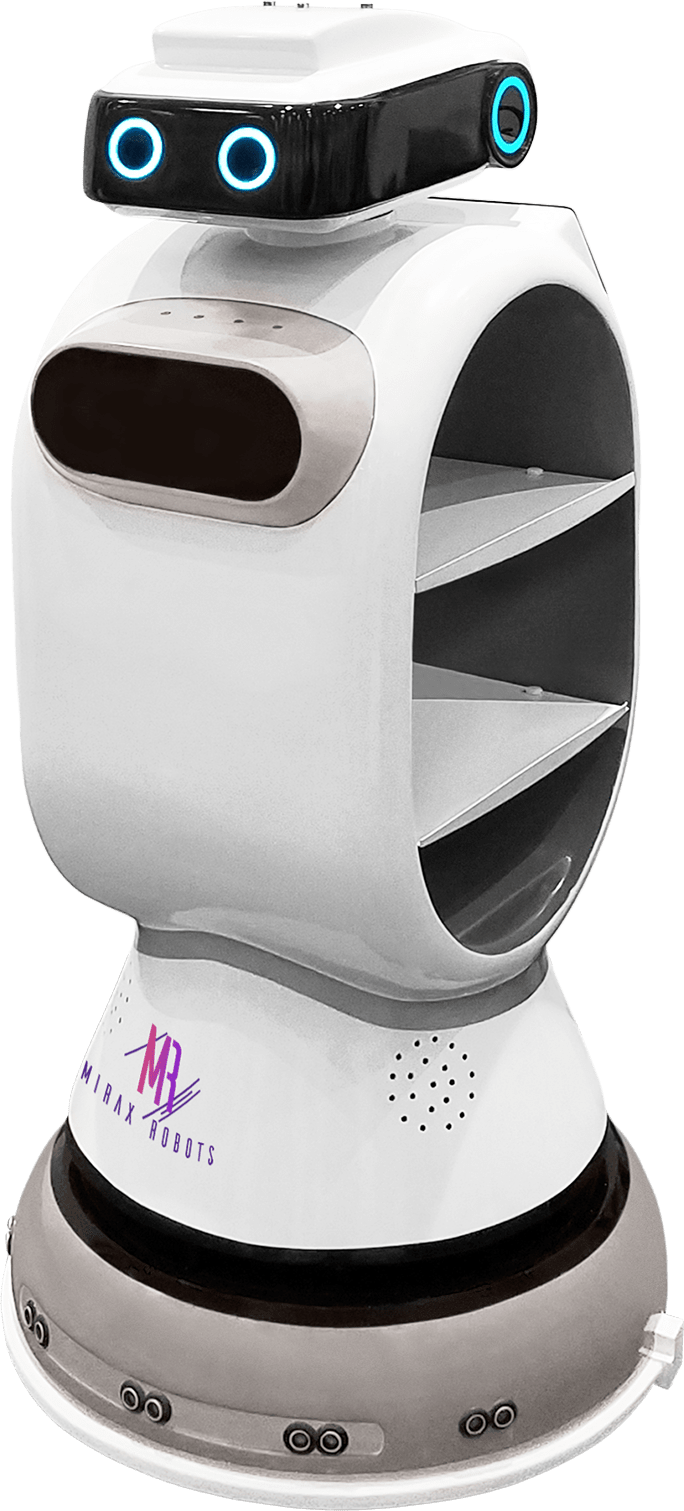 DABEN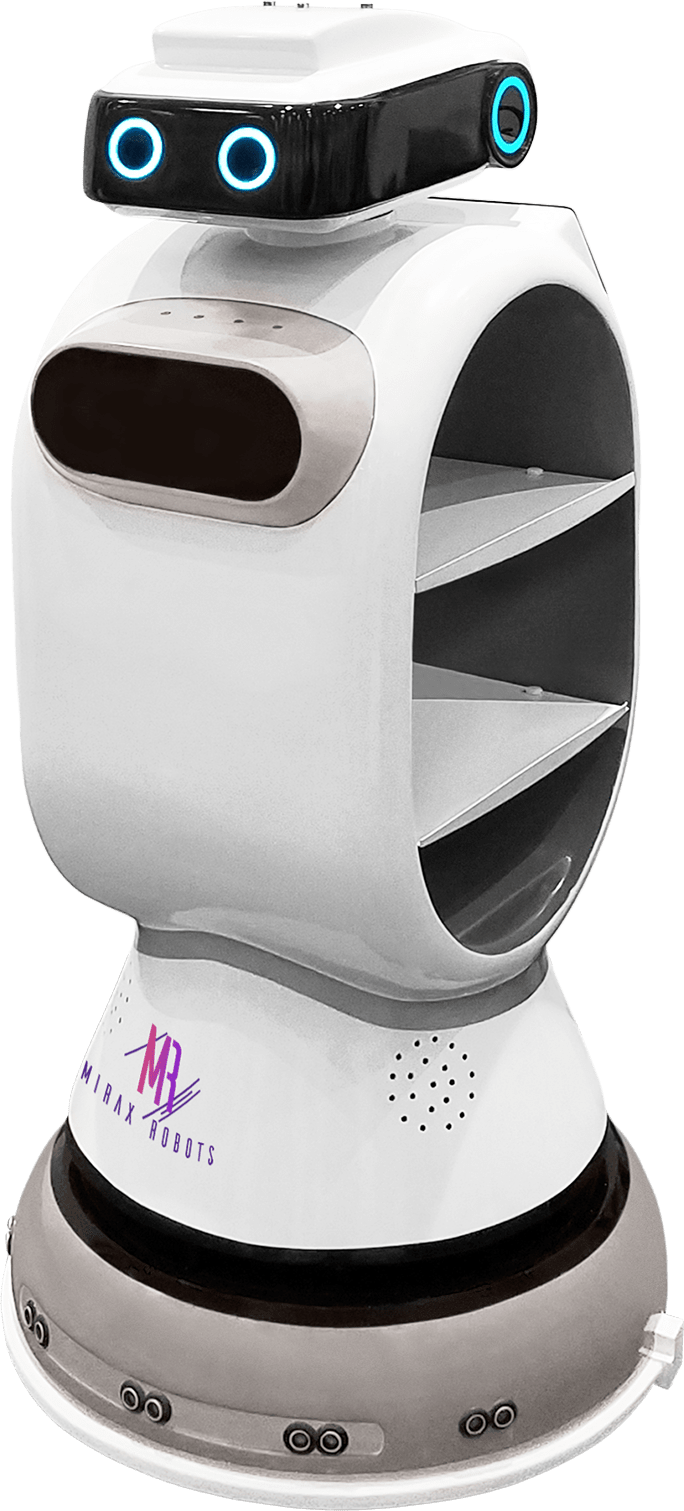 LED Eyes and Ears

Microphones

Ticker

LIDAR Navigation

Ultrasonic Sensors

Integrated Full HD Camera

11" Touch Screen

3 Trays

Speakers

Non-Slip Rubber
Wheels

Meet daben
Restaurant robot Daben is a compact restaurant robot with a bright and unforgettable appearance which places it in the center of attention wherever it shows up. Due to its universal application, it is ideal for any sector in the HoReCa industry and a useful tool to boost your sales.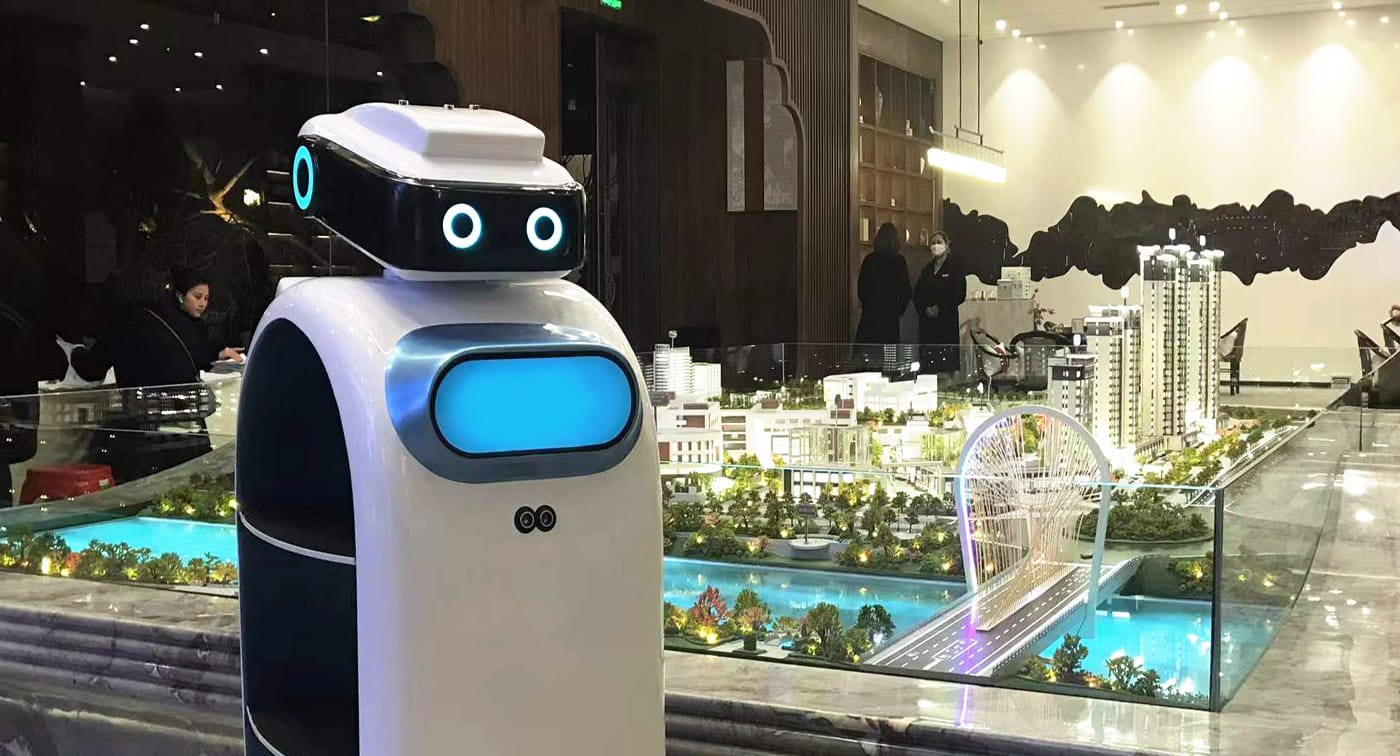 Mirax Robots' restaurant robot Daben is an autonomous humanoid robot with a wide range of functions, going well beyond simple food and beverage delivery. Following the initial setting which basically takes just a few minutes, Daben will start operating independently with a high degree of intelligence and precision. Daben can also rightfully be characterized as an agile and careful robot waiter, for not a single drop will be spilled even if he handles thousands of glasses daily.
Daben's original design attracts attention even in the most innovative interiors. While the three large and foolproof trays ensure high employability and effectiveness of operation, it's Daben's head that makes the interaction with the robot a lively and memorable experience. There's also an option of rotation and displaying an illuminated traveling line which facilitates contact with the guests along with voice communication.
The smart restaurant robot developed by Mirax Robots' dedicated team of engineers, is equipped with a face recognition system, topped with more than 98% accurate speech processing feature. The two developments allow for a near-human interaction and ensure the guests' fascinated reactions. Indeed, what can be better than a waiter who serves delicious food, spiced with personalized remarks and funny jokes? Daben can "memorize" an enormous amount of information, like descriptions of dishes, expert advice, elaborate dialogues, etc. all in many different languages.
To fit in small and crowded spaces, Daben has been given a slender and flexible body. Weighting as little as 36 kg. (79,4 lb.), it is 138 cm. (4,53 ft.) tall and extremely durable. The long life span and durability are ascertained by the powerful framework combining resistant plastic and metal.
As standard, the restaurant robot Daben is equipped with an 11-inch touch screen where all initial settings are made and which can be used to personalize your robot.
The lower part of the robot consists of a software-integrated advanced LIDAR laser navigation system with a set of ultrasound sensors. Daben is enabled to build a map of your restaurant/hotel or other spaces and move along it, accurately and carefully delivering food and drinks to your guests. There is no limit to the number of tables (locations), so you may set any number of destinations, while Daben will provide top-level service to all of your guests with precision and a luminous smile on its display.
With its long-lasting battery, self-charging feature, and inspiring set of functions, Daben can be a valuable asset for your restaurant business, helping you to gain your customers' interest and loyalty.
daben's
specifications
Height / weight
1,38 m / 36 kg
4.53 ft / 79.4 lb
Ground clearance
70 mm
2.75 in
Charging type
Auto / Manual
Battery Life
>7 Hours
Trays
3 pieces
Bearing
30 kg
66.1 lb
Coloring
Any Color Available
Charging time
4 Hours
operating system
Android
Our restaurant robots
lea
Restaurant robot Lea is an attractive robot with a near-human appearance that is ready to serve you and your business unconditionally 24/7!
Meet Lea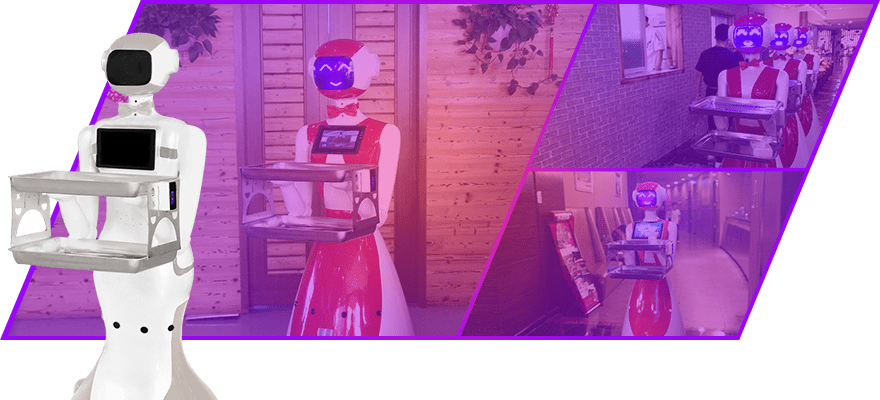 ben
Restaurant robot Ben is an autonomous robot that perfectly fits any business and is ready to assist non-stop in performing a wide range of tasks.
Meet Ben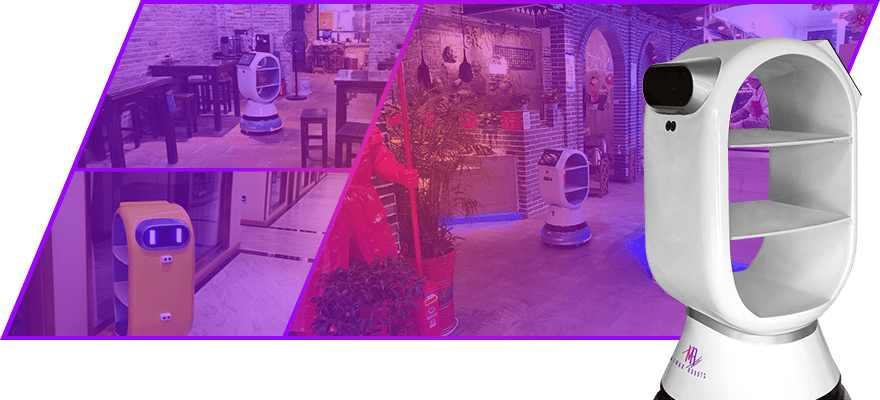 hugo
Restaurant robot Hugo is an intelligent robot that definitely can surprise your visitors and grab 100% of people's attention regardless of age or gender!
Meet Hugo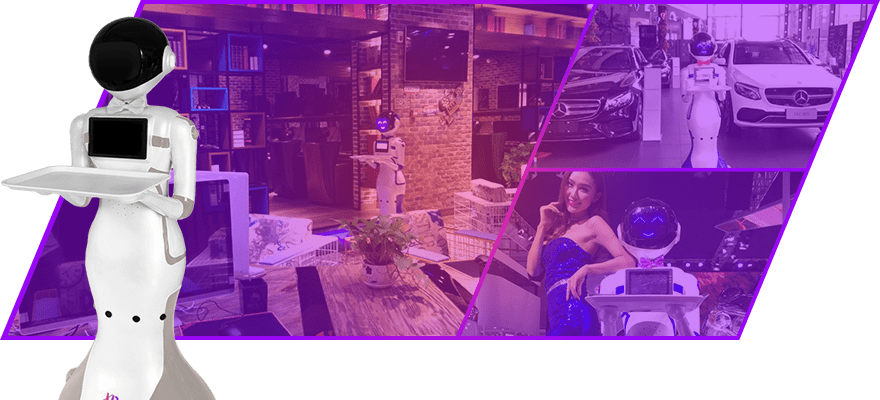 Boost your business with Daben
Leave a request and get more information about this outstanding model!